Short Fiction
i know my own & my own know me
In Analog.
The scientists at Shennong Station are on a politically fraught mission with a tight deadline — and no leads on what destroyed the minds of the New Harmonist colonists. Then an unidentified miscreant uplifts the station's cat, who believes he's a fellow scientist with important ideas (and dead mice) to contribute.
Salvage
In Giganotosaurus.
Ypsilanti Rowe is a notorious starhopping star captain. Buffalo Rowe isn't. Not exactly. Buffalo is a cyborg with a copy of Ypsilanti's mind, and for the past fifteen years he's been living his own quiet life. But now, just as one of his critical parts is failing, Ypsilanti's troubles are about to catch up with him — and the woman he's fallen for.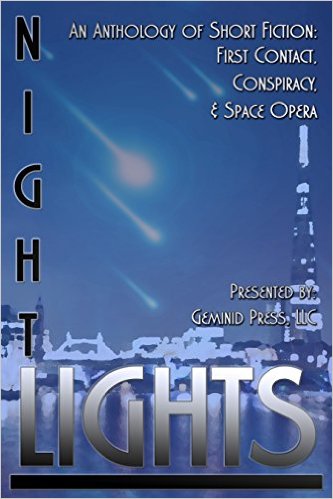 Lift Up Your Cores, O Ye Ships
In Night Lights. From Geminid Press.
When an intelligent starship founds its own religion, AI bureaucrat PHAIN-7 is determined to put a stop to all such nonsense. Maddeningly, though, its human counterpart Siyaad Yelexow doesn't seem to think there's a problem.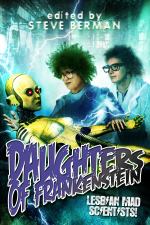 Meddling Kids
In Daughters of Frankenstein: Lesbian Mad Scientists, edited by Steve Berman. From Lethe Press.
High school senior Minna and her friends spent their summer on the road, solving mysteries and debunking ghost stories. But summer's coming to an end, and Mysteries Five will break up when the kids head for college.
If they ever get there. They don't know it yet, but tonight, the mad scientist is real.
---
In Another Dimension, edited by Angel McCoy.
Carmen's quit her job as a lawyer to take a job buying antiques for a chain restaurant's walls - all in the hopes that she'll find a single glove. A magical glove. A fairy glove.
---
Vro Vrolik just wants to save a failing alien casino - but terrorists, an annoyingly hot graduate of a rival business school, and irascible elderly alien gamblers keep interfering. And his Elvis impersonator has quit without notice.
---
In Issue #2 of Crowded Magazine
Delores Halderbaum, an elderly lady werepanther, must deal with a young, irresponsible, and very male werepanther who's turned up on her territory.
---
But It Won't Set You Free
Analog, May 2012
(Print only)
Two xenobiologists must investigate an alien world without being detected by the locals. But where are the locals?
---
The Chastisement of Your Peace In Strange Horizons
Translated into Estonian as Karistus, et sul oleks rahu
Honorable Mention, The Year's Best Science Fiction: Thirtieth Annual Collection, ed. Gardner Dozois.
Jenny Sirico runs away to a world entirely populated by other Jenny Siricos from the whole panoply of alternate universes. Some had better lives than hers. Some had worse. One's a superpowered mass murderer.
---
Granny Hilburn fights to keep an Appalachian valley from being torn apart by a supernatural battle between the Riddle Hill United Church of Christ and One-Eyed Jack's strip club.
---
Humans Love You
In AE: The Canadian Science Fiction Review
A man sells out the human race for alien pocket change.
---
Honorable Mention, The Year's Best Science Fiction: Twenty-Eighth Annual Collection, ed. Gardner Dozois.
Jason Fischer-Varon must deal with countless illegal copies of his dead husband.
---
One of storySouth Million Writers Award Notable Stories of 2010
The last ifriit pursues a monster through modern Morocco.
---
Analog, June 2010
Reprinted in the Soles e-book series
Con artists don't have to be human.
---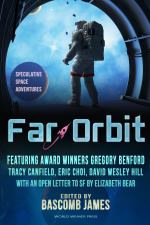 Starship Down
Analog, October 2008
Won the Analytical Laboratory Award for Best Short Story
Reprinted in the anthology Far Orbit with many other optimistic tales of space exploration.
Translated into Hebrew as תחנת ווטרשיפ
Okalani Yee is on a lonely mission among the inhabitants of Myosotis, who are intelligent ... technically.